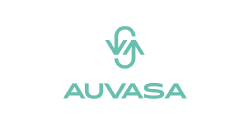 AUTOBUSES URBANOS DE VALLADOLID SA
I'm Amaya and I manage projects in Auvasa.
Auvasa is the public bus and mobility company of the city of Valladolid.
Together with the City Council of Valladolid and the help of frequent collaborators, we meet this project.
We fit perfectly into Spine's vision and mission as we are the city's mobility server in continuous improvement.
As a twin city to make Spine's solutions modular and scalable, and achieve the objectives of SPINE in Valladolid.
A leap of innovation in mobility management and to achieve the objectives of satisfaction and increase of PT