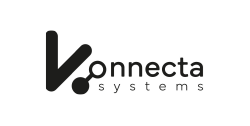 My name is George Tsakiris and I have been working as technical Manager in Konnecta. I hold an MSc in Electrical and Computer Engineering and MSc MBA in Technical and Economic Systems. I have 17 years of experience in IT domain, including system architecture, product and people's management.
Within SPINE project I will act as a technical manager.
Konnecta have been previously collaborated with INLECOM INNOVATION in the EU Projects PLANET and URBANE. As a strong technical partner Konnecta has been chosen to participate in the SPINE project due to its extensive experience with Data Spaces and Digital Twin frameworks.
EU is a key player regarding data, especially in the domain of cities and mobility. The SPINE project presents an opportunity to delve into the European mobility data space and its integration with DT frameworks.
Konnecta's participation in Data Space projects will enhance our comprehension of data exchange using IDSA and how this framework can be integrated with Digital Twin technology as we move forward with our platform's implementation.
Konnecta will play a vital role in establishing a mobility data space that enables our project partners to securely access and explore the data available within the consortium, while upholding the data governance principles. Furthermore, Konnecta's expertise in the digital twin field will be a valuable asset to Inlecom as they implement a digital twin framework for mobility data.
SPINE aims to speed up the journey towards climate neutrality by strengthening public transport systems with intelligent incorporation of new mobility services, connected and autonomous mobility, sharing schemes, active modes of transport, and micro mobility.
Konnecta's contribution to the SPINE vision involves developing the necessary technical tools to enable our technical partners to implement their services and help the living labs attain SPINE's objectives of enhancing the efficiency of public transportation systems.