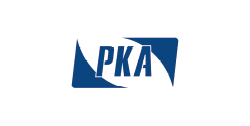 PRZEDSIEBIORSTWO KOMUNIKACJI AUTOBUSOWEJ SPOLKA Z OGRANICZONA ODPOWIEDZIALNOSCIA
My name is Dominika. In PKA Gdynia I am in charge of managing projects with EU funding and financial settlement of them.
PKA Gdynia is a municipal company with 100% participation of the City of Gdynia. We operate on the basis of an entrustment agreement. The City of Gdynia appears in the project as Twinning City and PKA has been designated as the entity that will test the solutions indicated by the City.
We look forward to learning about public transport solutions from different cities.
PKA will test and implement solutions designed by the City.
We expect that after the implementation of the project, public transport services in Gdynia will be more efficient and more customer-oriented.