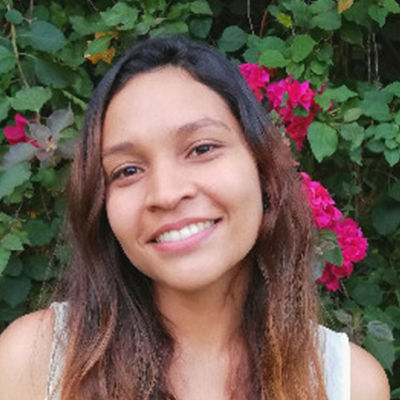 My name is Laura Pájaro. My background is on civil engineering with masters in urban sciences. In particular, I focus on topics related to new mobilities, transport planning and mobility justice. Right now, I'm a doctoral student at the department of Transport and Regional economics (TPR) of the University of Antwerp, where I research shared mobility and public transport. In collaboration with my colleagues at TPR, I will be supporting cities in dissemination activities e.g. workshops and webinars, in delivering business models and governance framework. We will offer a set of standard practices for cities and service providers to effectively communicate their results, key activities, value proposition partners and their position in the mobility ecosystem.
After successful collaborations in previous projects, we again teamed up with the university of Aegean, which was one of the driving partners behind the initial proposal development of SPINE. Our experience in regional economic analysis on shared mobility. Hubs, build during previous relevant projects, such as eHUBS, allows us to provide valuable background knowledge for the piloting cities in SPINE. In this regard, we engaged the city of Antwerp to participate in the project, as we will support them to define appropriate measures and assess which solutions works best towards the aim of reinforcing public transport.
SPINE allows us to engage with a broad network of interesting stakeholders across Europe, which further stimulates knowledge spillover effects and hence improves our understanding of the challenges and possible solutions to address the complexity of the mobility system. SPINE enables us to further develop our learning capacity so that we, as a research institute, can disseminate knowledge and improve the capabilities of students, policymakers and industry to address future challenges.
Besides stimulating research on new forms of mobility i.e. shared mobility, MaaS and mobility hubs, with the goal of finding new ways to improve public transport, The University of Antwerp will provide business and governmental models that complement and put Public Transport at the centre of mobility. In addition, and given our proximity and past close collaboration with the city of Antwerp, we plan to support the city through the implementation of WP2 where the partner design physical and digital common spaces, coordinates activities, organizes knowledge and record best practices.
We strive to:
Bring together providers, cities and non-governmental actors to work collaboratively to identify the key activities, resources, costumers and value they bring to the mobility ecosystem
Identify actors and responsibilities to build governmental framework
Gather information through business models to assess opportunities, requirements and challenges of mobility hubs in each city
Deliver a set of standards practices
Support the city of Antwerp through the operation and implementation of solutions
Ensure straightforward knowledge dissemination between LL and twinning cities about results of the activities related to governance and business models